Complete Acrylic Wedding Sign Package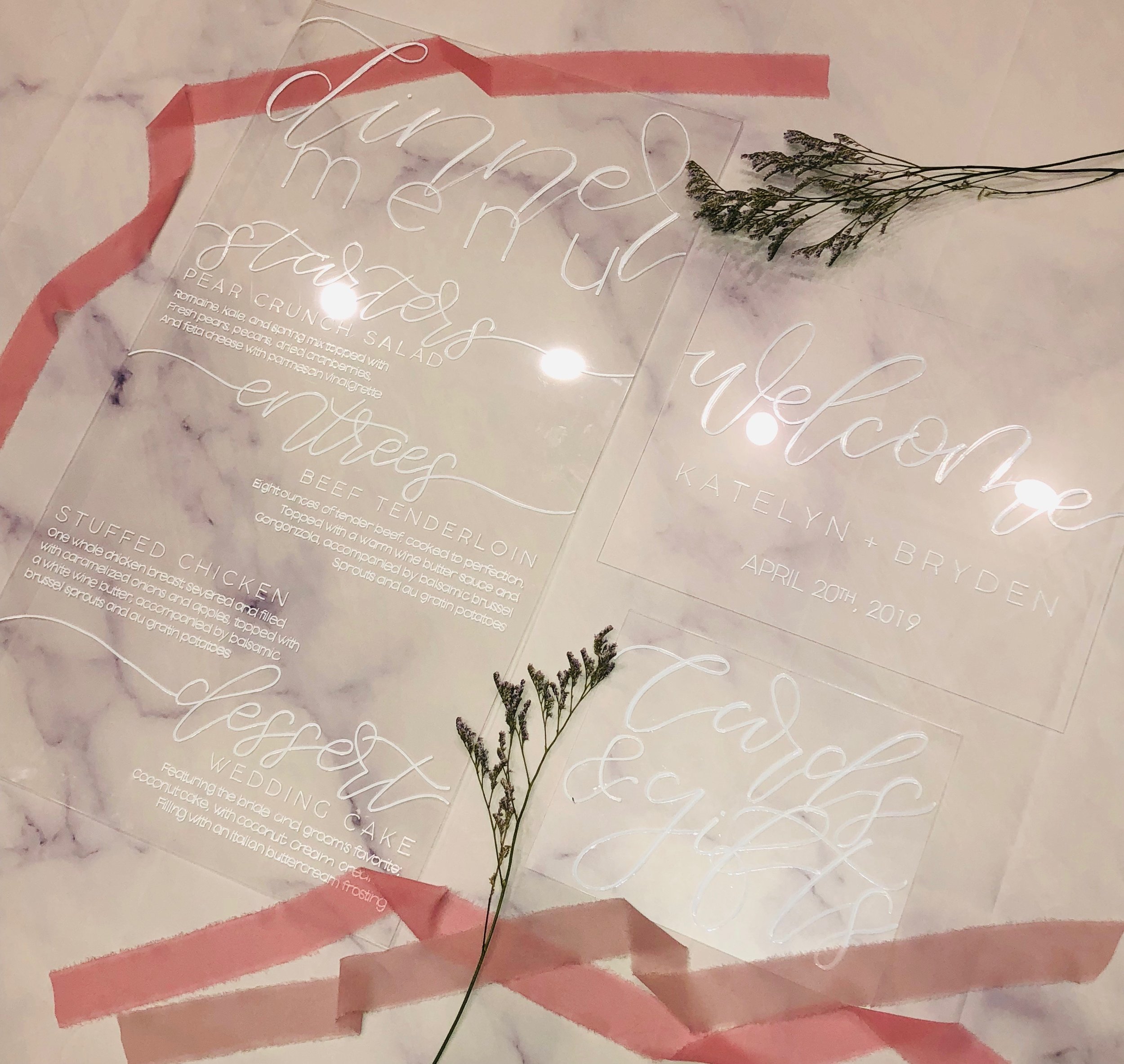 Complete Acrylic Wedding Sign Package
NEW! Complete Acrylic Wedding Sign Package!
Everything you need, bundled into one package. This package includes three of our top sellers.
Large 'Dinner Menu' (24 x 48") @ $30 Rental Fee
Medium 'Welcome Sign' (22 x 28') @ $18 Rental Fee
Small 'Cards & Gifts' (12 x 14") @ $12 Rental Fee
All of these pieces are completely customizable and do not at all have to 'be' wha they are shown as (i.e. dinner menu, welcome, etc.) Please provide your customization on the next page.
Booked for the following Dates:
August 24th, 2019
Happy Shopping! :)